I woke at 3:32 and stumbled over my open suitcase towards the kitchen, neither awake nor asleep, floating in time-purgatory.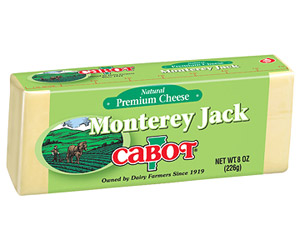 A slice of slightly crusty Monterey Jack from the back of the refrigerator did not bring comfort. All sorts of anxieties bubbled out of my last hour of sleep: even they were groggy, dazed … maybe a bit crabby.
In other words, a classic jetlag situation where you confront the weird empty hour thinking what the hell am I going to do with you? I stared out the window at nothing, and my mind helped itself to a ridiculous and comically dark train of thought, which (for some reason) I can't help sharing:
Sometimes performances bring pieces to life, but sometimes they (I, we) kill them instead. Performers (and this seems obvious, inevitable, we're human, we're all culpable) are sometimes complicit in the Death of Classical Music.
Ouch! But fasten your seatbelts, it gets darker yet:
If the concert is sometimes a "murder" of what should be a living work, program notes are the chloroform rag we use to numb the victim, before dragging it to the scene of the crime.
Ha! Yes, I realize it's unfair to carp about program notes at 4 am just because you're grumpy about being awake and stressed about practicing Ligeti Etudes! But this program note thing had been on my mind for a while.
It seems regrettable that a writing style called Program Note Style ever came into existence. It's hard to define, I suppose; you know it when you read it, by a slight heartburn of the soul. When I start to compose program notes, I feel the Siren of this Style, calling me. The words clump into clichéd paragraphs, habits learned from hundreds of programs, perused in waiting moments … You begin with a few dates, then you slip in the curious historical tidbit: "while he composed X in 18xx, curiously he didn't publish it until 18xx …" The tidbit that makes it seem authoritative, knowledgeable, yawn yawn … Agh! Select All. Delete. Contemplate blank screen with relief.
I would like to enumerate the Deadly Sins of program notes.
The first one is HISTORICIZATION:
I've never been a big fan of the "imagine how revolutionary this piece was when it was written" school of inspiration. For my money, it should be revolutionary now. (And it is.) Whatever else the composer might have intended, he or she didn't want you to think "boy that must have been cool back then." The most basic compositional intent, the absolute ur-intent, is that you play it NOW, you make it happen NOW.
If you've ever been pestered by a composer to play their music, you know what I mean.
Now, history and understanding are delicious, essential! At the same time, I don't think program notes should rub your face too much in the NOT NOW. It certainly doesn't help classical music's "age problem." I'll confess: historical context is good for me (context me good, baby!) mainly to the extent that it creates a kind of suspended now in which the work can exist again–present, perpetually different. There's generally not room for that sort of context in a program note; instead, a thicket of dates and boring circumstances tends to evoke an officious wall between us and the living work, reminding us for no good reason that the composer is dead, conjuring his coffin, a notched timeline. Consider this opening to a program note:
The world was changing in the late 18th and early 19th centuries. The authority of monarchies, no matter how enlightened they might be, was challenged: the American colonies against England, Hungarian peasants against Austria under Joseph II, the people of France and Louis XVI. Economic power was shifting away from the landed aristocracy to an urban middle class that included bankers, lawyers, merchants, and factory owners.
This note is for the "Trout" Quintet. You, listener: get serious, be studious and pensive for the urban middle class specimen you're about to hear! If the performer's aim is to recreate the piece in the present, immediate, alive, why do so many program notes make that so much more difficult?
The second sin is MAKING GENERIC: the sausage-like conversion of extraordinary musical moments into blobs of generic prose. Think of the program note as a field of battle on which the great defining characteristics of a work of art lie strewn, wounded by flying bullets of blandness.
Generic-ization is a very understandable sin; there's nothing worse than a program note writer who goes hogwild with subjective and silly adjectives, like me. (I hate my own notes, for the most part, but I can't help writing them!) To avoid this, the "typical program note writer" holds back, purging description of individuality. For instance:
The last movement takes up the motives of the first in varied form.
Now, it's not that this sentence isn't true, or isn't a valid, cogent structural observation about the Stravinsky Piano Concerto. But this phrase "varied form" sticks in my throat–generic, indigestible. It seems a wasted opportunity. Varied how? To what purpose? I mean variation is nearly everywhere, it's like the amino acid or DNA of music: a replication process which allows life to happen.
In fact, in this particular piece (the Stravinsky Concerto for Piano and Winds) the last movement visits some particularly grotesque, comic transformations on the ideas of the first. And as it turns out, the first movement is a set of inventive rethinkings of Bach and the Baroque: so, the last movement is a transformation of a transformation! While the first movement has ragtime mashed in with its toccata-Bach, the last allows Bach to head towards vaudeville, towards the Charleston, or the Foxtrot. The main thematic material is good crusty Baroque fare: full of pointed, jagged intervals, evoking an academic abstruse fugue, food for angular counterpoint … to allow this to become roaring 20s jazz is a punning leap from the cloister to the cabaret. The composer is grinning, he's courting sacrilege; it's a wicked, almost brutal mashup.


Perhaps you feel my description goes too far. But would you say …
"Picasso in his Cubist period takes up the motive of the guitar in varied form."
No, I didn't think so.
Sin #3: INSIDER'S CLUB.
Included in many program notes are tidbits of historical information.
It's amazing how canonical these tidbits can become. I played Beethoven's First Concerto a number of times last season and every single program note noted that while the First Concerto is called number 1, it was actually composed second, after the Second Concerto, which was actually first. Now, as a performer and person, I am theoretically glad I know this, in the larger context of the Beethoven story, but, finally: YAWN. In fact, double yawn! Yawn times infinity plus one! Suppose you as a listener and program note reader do not know the Second Concerto, and you're just looking for help to appreciate the work before you: this seems like a pretty "meta" piece of information to help you out; it seems like what a kind of tedious museum guide would say. Ironic, because of all Beethoven works the First Concerto is not "meta": from the moment the piano enters, its simplicity requires no insider information. Beethoven takes care to speak to you with obvious grammar, with clear rhetoric, almost Phrasing for Dummies. And he takes you dummies through an epic tale nonetheless, using the harmonic equivalent of "see Jane run" as a doorway to shaded, subtle corners of tonality.
When I find these tidbits in program notes, I get an unshakable mental image: a group of gentlemen in smoking jackets, smoking cigars in a private club, exchanging "I say, old chap, did you know that the first concerto was actually composed second"? They're chortling to each other, but their back is to you; through the knowledge they share, they exclude the larger group. The tidbits of knowledge are a badge of belonging, even though they do not particularly or centrally illuminate the work in question. For some reason these tidbits have become a habit, even a required element of program notes: I have no idea why.
And the last sin: DOMESTICATION.
These works are not our pets. They are not tchotchkes to be set upon the shelf for occasional amusement and decoration. But certain turns of phrase in program notes seem to reduce tremendous originalities down to size, seem to want to put composers' innovations in their place. I found the following in a program note for the Stravinsky Piano Concerto (again):
Although Stravinsky moved very far from his earlier "Russian-period" works in the Piano Concerto, we may recognize him, among other things, by his fondness for asymmetrical rhythms, which is evident in all three movements of the work.
A "fondness" for asymmetrical rhythms? FONDNESS? You may as well say "Proust has a fondness for discussing the passing of time," or "Beethoven has a fondness for exploring the relationship between tonic and dominant," or "Shakespeare has a fondness for observing character traits." It's the fatal understatement, the polite absurd word that stops meaning in its tracks.
Stravinsky's attack upon, and reinvention of, rhythm is obviously core to his life's work, core to his whole revolution of musical time, which has haunted and inspired much of the twentieth century. It is not a fondness, but an artistic essence, the grammar of a thrilling, unsettling new language. Program notes should avoid this mistake; and yet, it is the very human, natural mistake of someone wandering too long through an art museum, fatigued by one great canvas after another, trying to know what to say. Sometimes, sadly, you don't have the option to say nothing!
—
Through the grimy kitchen window (I really should get that cleaned!) there was a gradual increase in the green and now yellow and blue stripe of dawn. I'm a sucker for quickening colors. My anxieties began to blow away, leaving reality sitting on the table: a hunk of sweaty cheese. Having written down my rant, I realized I wasn't upset at any one program note writer; I was upset at the construct, the genre, and its expectations.
I perversely Googled one last program note, for the Archduke Trio. It began:
Despite the considerable contributions of Haydn and Mozart, it remained for Beethoven to give the piano trio an importance it had not enjoyed before.
I mean, I can't argue with it, it's depressingly true–but somehow the word "importance" gets on my nerves. The piece is very important to me. But the sense of the word "importance," in this context, seems violently different from that personal importance. I scrolled down to see what the author said about my favorite movement:
The serene slow movement … is a series of variations on a hymnlike melody. ["hymnlike": true, but GENERIC] (After Beethoven's death it was gratuitously adapted to a choral setting of verses by Goethe.) [HISTORICIZATION, INSIDER'S CLUB] There are four variations, of great melodic and rhythmic interest [GENERIC: what interest? how?], and of growing tension and complexity, but after the fourth the theme is restated in its original purity [GENERIC: not exactly, crucial changes are made], to be followed by a dreamy coda which extends as a bridge to the finale (yet again as in Op. 59, No. 1–and numerous other works of its period). [INSIDER'S CLUB, DOMESTICATION]
I found all my enumerated sins. Of course I was evilly looking for them. "Dreamy coda which extends as a bridge to the finale"–it's accurate, but upsets me. It absorbs one of my favorite moments in music, absorbs it into terminology which seems too comfy, too prosaic … like putting caviar on mashed potatoes.
I wasn't being objective, I admit that. This Archduke note is just fine, it's even quite good; it is well-written, and what's more, it doesn't force any particular vision. But…
What is it about these variations, why do they make me so happy? Maybe they have what I feel I lack? Patience, reliance on the beauty of a few tried and true harmonies, on color itself, and time: all of these givens, given space to breathe. The cumulative effect of all this space and breathing and inevitability is a kind of love expressed in tones, not the potiony feverish love of Tristan but–I'm embarrassed to say it, I suppose–love for the universe, love for things as they are, or if not that either, love for just being. Felix Galimir, the famous violinist and teacher, at my first lesson on the piece, said that it was "the only truly beautiful thing ever written for the piano." (Haha.) Yes, in its profound color-thinking at the piano, the exploitation of the overtones, registers: it was (is, continues to be) a new kind of prayer to sound, sensual sound as a sign of love. Of course, you cannot say "prayer to sound" in a program note; that would be ridiculous. It's so much safer to say "series of variations on a hymnlike melody," don't you think?