(Washington, DC)  Former Senator George J. Mitchell released a blistering report Thursday that tied 89 performers of so-called "Classical Music," including Mitsuko Uchida, to the use of illegal, non-musical cultural performance-enhancers. The report used informant testimony and supporting documents to provide a richly detailed portrait of what Mr. Mitchell described as "classical music's thinking era."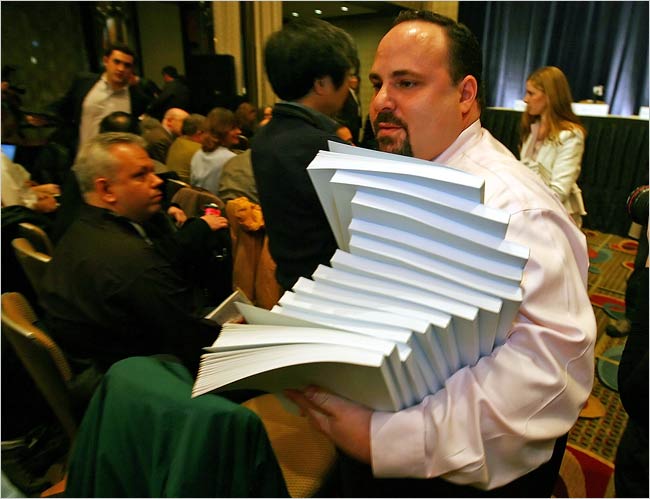 The Mitchell report ran about 400 pages and was based on interviews with more than 700 people, including 60 former "classical" musicians, and 115,000 pages of documents.
Ms. Uchida was the most prominent name on a list that included seven other most valuable players as well as players from all instruments of the orchestra, with the exception of the tuba. The list included more than a dozen players who have had significant solo engagements with the New York Philharmonic, the Los Angeles Philarmonic, and others.
"Personally, I find it somewhat disturbing," said a prominent classical musician (Musician X, in the Mitchell Report), who elected to remain anonymous. "I mean, if you can read books and be culturally aware and thoughtful, and all that, it gives you an unfair advantage over all of those classical musicians who are just trying to play, honestly, without any of that stuff." Musician Y gruffly agreed: "what happened to good old-fashioned playing in tune?" Classical Music Commissioner Zemlinsky Alban MacGonegall, addressing a crowd of 3 or 4 at his news conference, observed: "What is the point of sealing off our classical musicians in conservatories, if they're just going to go crazy and start acquainting themselves with the world around them? Our whole system was set up to prevent this sort of thing, and obviously it has not been enough."
Individual P is quoted describing how he injected Ms. Uchida with cultural influences at least 342 times from 1985 to the present. But most damning was the evidence that she befriended many brilliant personages from other cultural spheres, including Susan Sontag and others. "All that inspiration," said Witness V, "makes a mockery of those of us who try to play by the rules."