In a shocking development, I went downstairs to get my mail.  I was really after the score of the Thomas Ades Piano Quintet, which was mailed to me and which is PFD (translate how you will).  But then, another package caught my eye.  It was addressed to "Yo Yo Ma," and below this vaguely familiar name was my own address: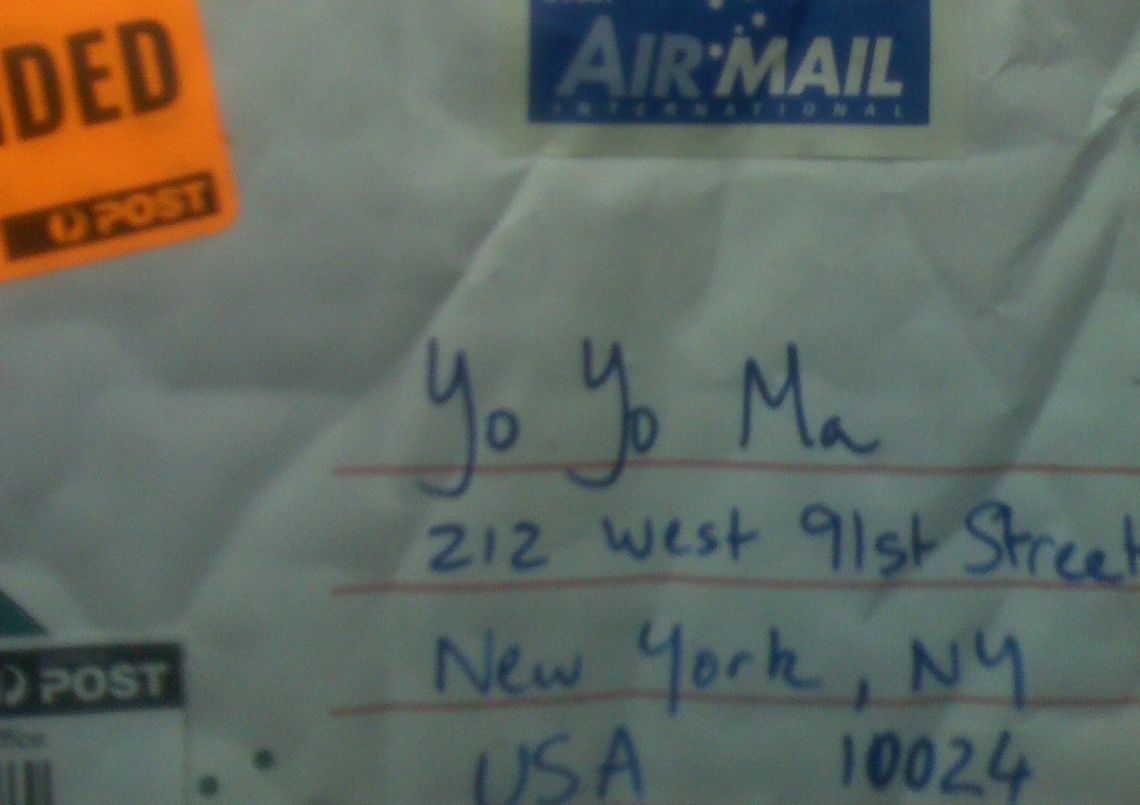 Haha, very amusing, how droll, I thought—all in succession.  I giggled wryly to myself like a tickled melba toast.  Some friend seeks to punk me or prank me or something; a joke lies concealed within.  But when its contents were revealed … they were not funny, at all.  Inside were two CDs of cello music by Peter Sculthorpe and the following postcard: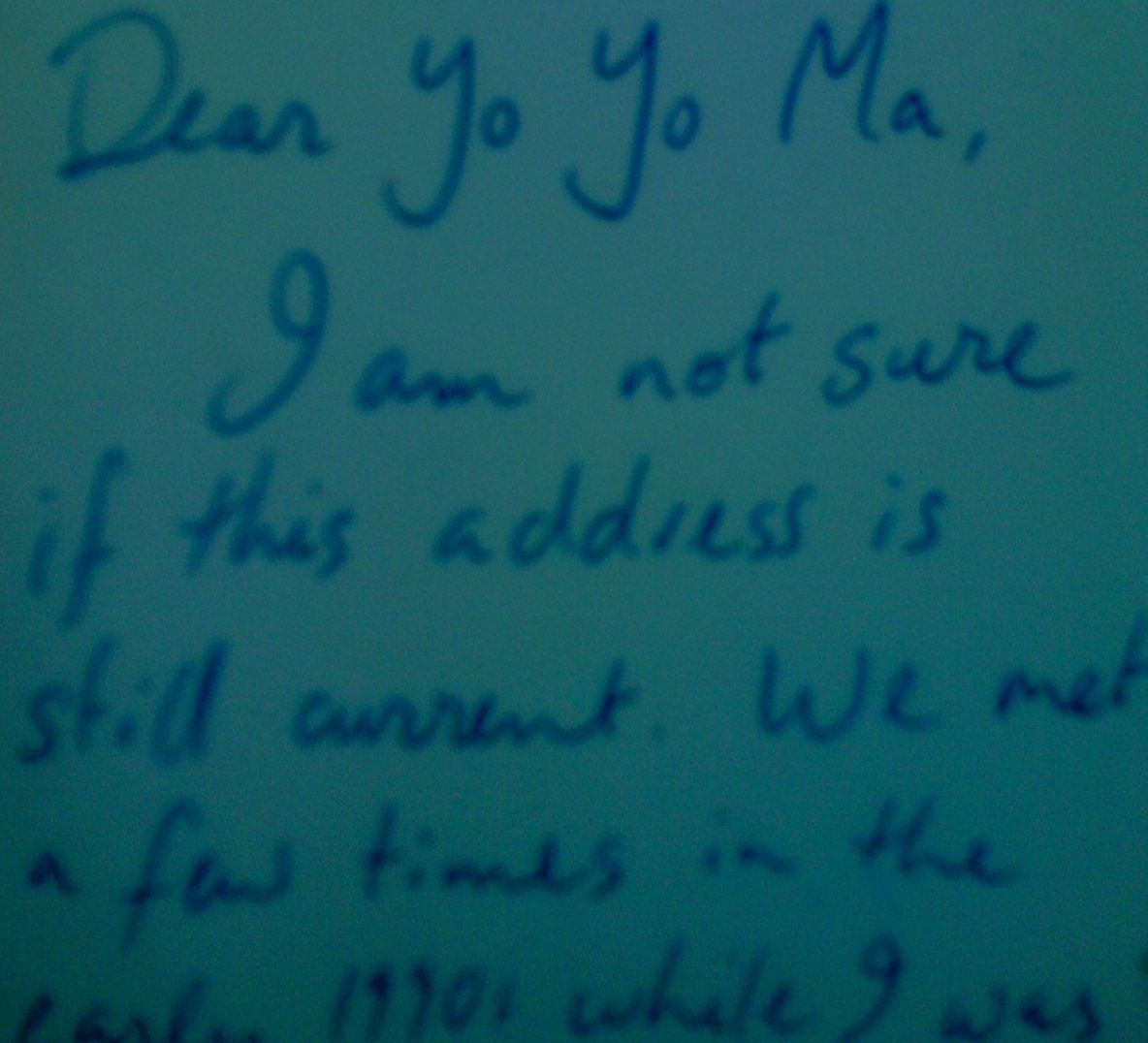 It seemed serious, earnest:  your typical semi-solicitation.  Hmmm.   Did the virtuoso, in days of yo-yore, live in the Greystone Hotel, even:  in this VERY ROOM?  Casting my eyes about, it seemed unlikely.  Which left only one other possibility to consider:  that I am Yo Yo Ma.